---
Try the newly-installed
ExpertRec
search engine:

Click Red Search Icon to extend the abbreviated list
that appears as you enter your search terms



Memoir-ish
and Honest

"If any part of the following mixture of truth and fiction strikes the reader as unconvincing, he has my permission to disregard it. I would be content to stick to the facts if there were any." —
from "So Long, See You Tomorrow," by William Maxwell

This is
The Frank M Sheffield


"...life is crap, and the only thing that makes it possible to get up in the morning and go on living is play."
—Malcolm Sutton-Smith, scholar
I invite you to share a few experiences*





"Home" Page


Doorway to an
Artwork and
Museum Piece
---
---
>>--> See Racing Event Program Covers
(and some Entry Lists) (and Course Diagrams)

Program Covers Thumbnails pages:
1940s 1950 - 55 56 - 59 60 - 63 64 - 69 70s 80s
Riverside International Raceway F-5000/Continental

>>-------->>>>>>>>>> Take a peek at another nostalgia obsession:
Riverside International Raceway pictures


And another: Tom Cardin's early-Fifties California Racing photos
(Long page now transformed into an Album Page

Links to 8mm racing-oriented films and/or
Driver's-eye 8mm Views of numerous racetracks
and some (exterior) slalom reels
See the Auxiliary Site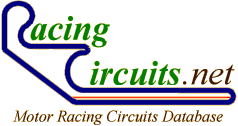 for Driver's-eye frames from 8mm videos:
RIR

, WIR, OMS

, Tijuana, and HAIR

---



11-17-2021: Added dashplaques to a few program pages, and an entry blank to one
11-11-2021: ALL PROGRAMS I HAVE SCANS OF ARE NOW RENDERED FULL SIZE
...
11-02-2021: Completed transformation of the long Tom Cardin Photos Page to an Album
10-29-2021: Created Ken Miles Page (Photos and articles)
10-27-2021: Torrey Pines July, 1955 Program
Road&Track's Oct., 1955 racing event reports
(Check the Then and Now value of those used cars in the Marketplace adverts: Inflation calculator)
10-26-2021: Santa Barbara May, 1965 Pics reconnected
March Air Force Base, Edgemont, California, November, 1953 reattached
Willow Springs May, 1954, Cover and Entry Lists
Callendar Field, Louisiana, July, 1955
10-25-2021: Created a Racers Reunion (at Parnelli's, 05-01-2004) Page
10-24-2021: Program Santa Barbara September, 1953 reconnected
10-20-2021: HONK! magazine Chino haybale race report Hooked up >>>
10-19-2021: Vaca Valley August, 1961 program reattached
10-10-2021: Recovered and reconnected Riverside First Nationals of November, 1957
10-09-2021: FIRST Riverside International Motor Raceway CSCC Races Program reconnected
Times Grand Prix, October, 1958 reconnected
10-08-2021: - RIVERSIDE Road Races - FEB 25-26 1961 program connected
10-03-2021: Bakersfield May 1955 Program is complete (Includes #123, James Dean)
And, Santa Barbara Sept 1955 Program (with #233 James Dean)
10-02-2021: Re-attaced Large Pages of Palm Springs March, 1955 Program
8mm films of (more than) MGs at Carlsbad
Visited Towngate Community Center Web site; the RIR memorabilia is no longer posted on the entry-way wall
10-01-2021: Retrieved large versions of Del Mar 1964 race photos

Pre-9-28 and earlier adjustments are on Page"NEWESTS"
---
---

*Experiences include but are not limited to: Torrance High School; UCR; Lotus, MGB, MGB/GT , Chevy Vega, other auto racing; notes on motorsports at nostalgic Riverside International Raceway , Ontario Motor Speedway , Holtville Aerodrome International Raceway , Tijuana, Torrey Pines, Palm Springs, Pomona, San Diego Stadium, Santa Barbara, Carlsbad, other historic Southern California sports car racetracks, and Sebring, FL; contacts with Richard Boone (Paladin), Mario Andretti, James Garner, Steve McQueen, Rick Mears, Paul Newman, Stirling Moss, Dick Smothers, Peter Deuel, and others at SCCA, IMSA, Formula One, Formula 5000, and CART races and race tracks; Bob Munns; Miss USA; Mamie Van Doren; cars I've been in since 1937 (Morris Minor 1000, et alii); 1:43-scale diecast model cars; a 1999 Hollywood movie I was in; animal companions (Mexican Hairless Xoloitzquintli, Shih Tzu, Sheltie, Border Collie, Welsh Corgi, Indian Ringneck Parakeet); Mexico, Glacier Park, Grafton, UT (Butch Cassidy ghost town), Grand Canyon, Monument Valley, Vermilion Cliffs, Yosemite, on Route 66; Little Rock Jazz; PARKS AFB; Little Rock Air Force Base; School Days; work. Vintage racing photos.

See the SITE Map
---
Pages with MG links or interest are keyed :

Ontario Motor Speedway (OMS) links or interest :

Riverside International Raceway (RIR) links or interest :

Holtville
A
erodrome
I
nternational
R
aceway (HAIR) :

San Diego Weather

FRANK M SHEFFIELD
RETIRED QUESTION ANSWERER
Apprentice Motorsports Historian
PHOTOGRAPHER

P.O. Box 710071
San Diego CA 92171-0071

frank@fsheff.com http://fsheff.com

---
Copyright © Frank M Sheffield. All rights reserved. These materials (including with noted exceptions and limitations all articles, text, images, logos, compilation, and design) are unless otherwise noted, attributed, or acknowledged Copyright © Frank M Sheffield. Historical and narrative "facts" are for the most part from memory. They do represent the best of my knowledge, belief, and information, but should be fact-checked before depositing in your account. All rights reserved. Fair Use Notice: This web site may contain copyrighted material the use of which has not been specifically authorized by the copyright owner, whose forbearance we appreciate deeply. This web site is operated under the assumption that this non-profit use on the Web constitutes a "fair use" of the copyrighted material as provided for in Section 107 of the United States Copyright Law. Digital materials may be copied and distributed on a limited basis for noncommercial purposes only. These materials may not be copied or redistributed for commercial purposes or for compensation of any kind without prior written permission from Frank M Sheffield or other copyright holder. If you have questions about these terms or would like information about licensing materials from Frank M Sheffield, please contact us via email to frank@fsheff.com
Note: This is the page formerly known as
"home.roadrunner.com/~fsheff/index.html" a URL rendered useless
by TWC's abandonment of its responsibility to Personal Pages users.
You can still get here through FSHEFF.COM.
Pass it on..
---
Re-located 01 May 2014
Adiós RoadRunner
On 23 September 2014, the TWC Roadrunner index page is gone; previously useful
URL now refers one to the FAQ. Gone for sure.