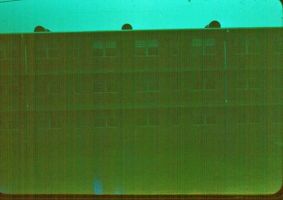 Barracks, very dormitory-like,
pairs of two-man rooms connected
by a common bath- shower-room

When I arrived the 70th Reconnaisance Technical Squadron work area was the first floor of this building. You could wake up, dress, and be at work in a minute. Later moved to the building a ten-minute walk away.

Detail of part of a dormitory room showing the bathroom door at right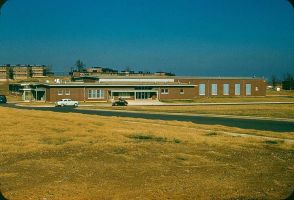 View of a dining hall, barracks in the upper left. A newer one had been built closer to the dormitories, by the time I got there