Looks as if he is reading something, right? But, what is that on his forehead?

A little too little focus to see.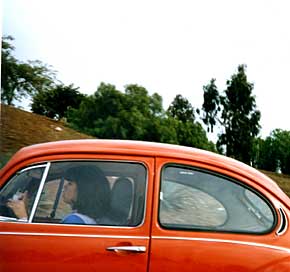 Chauvinist that I am, I thought she was giving herself a manicure as she zoomed down the road. After further review, it seems to me she has a pen in her hand, and is a writer on the storm.